China Cityguard appointed as Security Service for the Beijing Olympics and the World Expo
Date : 2017-08-29
Established in Shanghai in 2005, the company prior to this from 1995, has been committed to the security and legal services for foreign-funded companies in China including offices, factories and properties. From 2005, the Company begun providing comprehensive security services for many Chinese-owned companies, businesses, factories as well as Chinese investments overseas.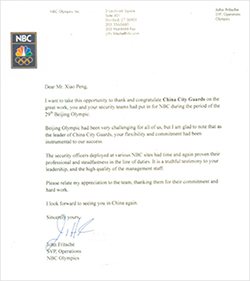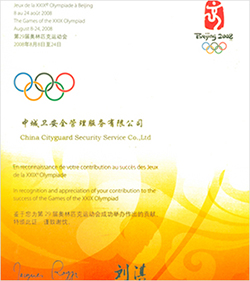 In 2008, China Cityguard Company became the largest private security service provider at the Beijing Olympic Games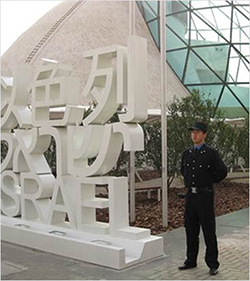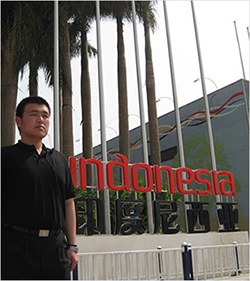 By the middle of 2010, China Cityguard Company was appointed as a prime-level security service provider at the Shanghai World Expo.